Sunday School
"Give instruction to the wise, and they will become wiser; teach the righteous, and they will gain in learning. The fear of the Lord is the beginning of wisdom, and the knowledge of the Holy One is insight." Proverbs 9:9-10
The Christian Education/Sunday School Committee strives to provide effective ways for Paw Creek's members and neighbors – at all ages and all stages of their faith journeys – to pursue Christian education and spiritual growth. Sunday School classes meet in the East and West Wings of the church. As you stand facing the front door of the Sanctuary, the East Wing is to your right and the West Wing is to your left.
Weekly Sunday School Classes resume on September 10, 2023 (9:45-10:30)
(Prayer time will return to the Sanctuary at 9:30)
Two Adult Classes will meet in the East Wing
Missions Class: meets in the parlor
Curriculum: "The Story – The Bible as one continuing Story of God and His
People" The Lesson for Sept. 10: Chapter 26, Jesus and the Last Supper
New Covenant Class: meets upstairs near the ramp door
Curriculum: Max Lucado video series: Anxious for Nothing: Finding Calm in a Chaotic World
Multi-age Children/Youth: meets in the West Wing
Curriculum – "Feasting on the Word" – lectionary scriptures & activities
We look forward to a return to Sunday School and the opportunity to continue to grow in our faith. Please come and join one of our Classes!
Thank you,
Christian Education Committee
5th Sunday of the Month – Breakfast in the CFC @9:15am followed by
Combined Sunday School Classes @9:45am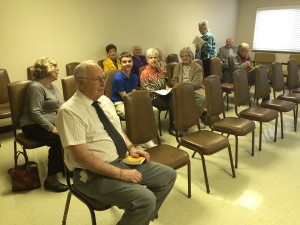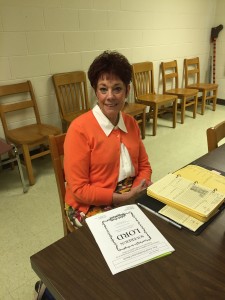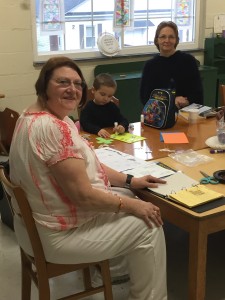 Classes Offered:
Multi-age Children / Youth – West Wing
Curriculum – "Feasting on the Word" – lectionary scriptures & activities
Adult Class – Missions – East Wing – 2nd Floor Parlor
Curriculum – Book : "Discipleship: The Way of Jesus" from Being Reformed: Faith Seeking Understanding Series
Adult Class – Generations – East Wing – Ground Floor
Curriculum – "Feasting on the Word" – follows lectionary scriptures
Adult Class – New Covenant – East Wing – Room 201
Curriculum – Video series: "Experience The Bible in Historical Context" by Ray Vander Laan
Adult Class – Fresh Start / Book Study – Meets on Sunday at Shomars for lunch & book study
Book: "We Make the Road by Walking" by Briand D. McLaren